Our Craftsmanship
Lighter manufacturing process
The main component parts
Brass pressing parts
Die-casting parts (Zinc, aluminum)
Brass turnery parts
Plastic parts
Processes
Pressing (molding, heat-to-soft treatment, water cleaning)
Alloy die-casting
Process with brass tubes
Plastic molding by injection machines
Parts manufacturing processes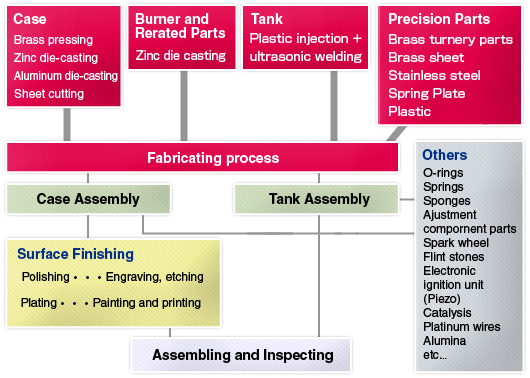 Brass molding processes
Through pressing process, material of brass pieces become hard and they have to go to heat-to-soft process. With very high temperature of hundreds degree in the furnace, the brass pieces become soft. After washing them with cold water, they have to go to pressing process again to deform.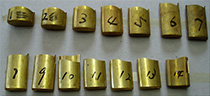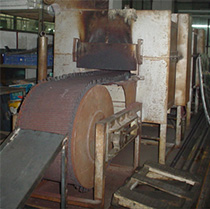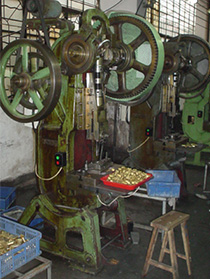 We repeat this pressing, heat-to-soft and washing processes many times until the brass pieces reach to the form of a cigarette case. This kind of pressing process called "molding". Surface of lighter case made through molding is superior and most of the middle to high class lighter case is using this manufacturing method.
Die-casting process
Die-casting formation is a kind of alloy. Die-casting process is to heat material to melt and to inject liquidized material into die to form a lighter case. This process is mainly use to produce lighter case of complicated form, which is different from brass case. However, surface of casting case has many small holes or grains in comparison with the one made by brass molding, in view of which, a high class lighter will not use this process for the case. Therefore, zinc die-casting process is commonly used to produce unit of the burner, which is complicated constructed form.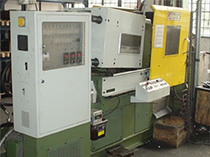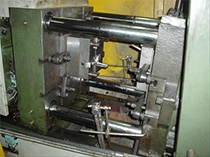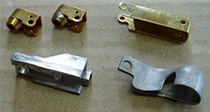 Secondary process
All brass parts and die-casting parts can not be used right after their formation from machines. We have to do trimming edges, drilling holes, caulking, cutting screws, pressing marks etc., all these are called secondary process.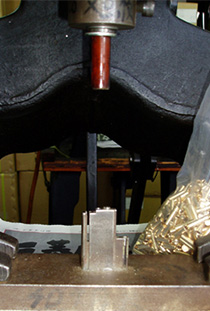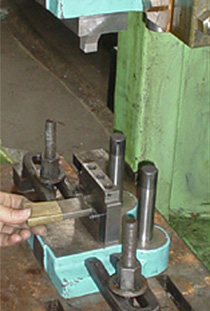 Making of tooling implements
Tooling for the secondary processes is prepared one by one. Every process has a different tooling and the total quantity of tooling required to manufacture lighters is huge.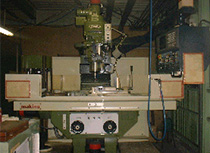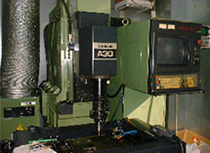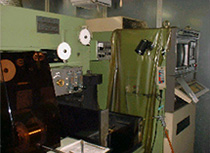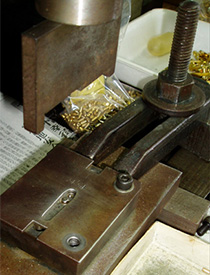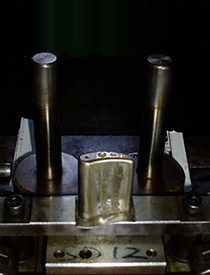 Turnery process
Manufacturing method for turnery parts is to drill holes, make stepped form on a brass bar material. A large number of turnery parts are used in flame adjuster, inlet valve, and burner nozzle. Pictures shown above explain a turbo lighter uses more small turnery parts than an electronic lighter. Turnery process by manual operation increases in these days.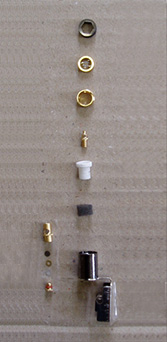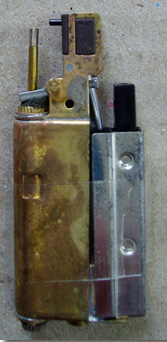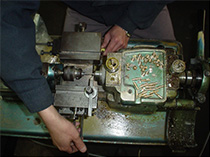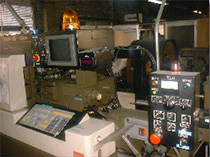 Tank manufacturing process
There are two types of tank used in gas lighters, namely a plastic tank made by plastic injection machine and a brass tank made by brass molding. Picture above showing a plastic tank is being welded by an ultrasonic welding machine. A brass tank uses thin brass sheet, thus gas capacity is larger. Most of the high class lighters are using brass tank.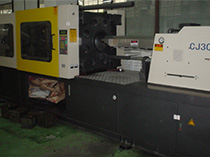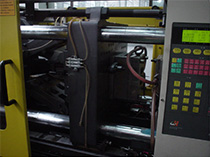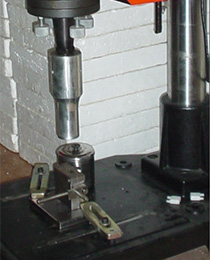 We believe that we have given an introduction of manufacturing processes for lighters. As stated at the beginning, Sarome lighters are not mass produced by machine. They are nearly handcrafted and assembled by hand of craftsman.