Company profile
Factory information
Japanese Factory
SAROME JAPAN has CAD/CAM system, NC machine, electric and wire cutting, press machine and all lighter test equipment in the head office. This enables the new developing and quality control from project to production.
Fuzhou Factory
Under the direction of Japanese factory over 20 years, the quality of products are equivalent to Japanese factory. All work process has produced in Fuzhou Factory.
Over 100 craftsmen are working at Fuzhou SAROME with SAROME SPIRIT. This is why we can keep top quality.
Slogan
Design Your Flame
Production and distribution of smoking goods and accessories
Acceptable hight quality production small lot or low price productions and high volume production.
We can offer best price with top class technology and high quality control.

Main business
Production and distribution of private brand - SAROME, SRM OEM/ODM for brand business OEM/ODM for premium business
Line of goods
Lighter, USB lighter, Pocket ashtray, Table ashtray Gas bottle, Flint stone, Cigar cutter, Cigarette case, Money clip, Cuff-links, Card-case, Key-ring,Tie-bar, USB memory etc.
Main market
Japan, China, France, Germany etc.
We have over 30 distributors in world.
Company Profile (Japanese factory)
Corporate name
SAROME Co., Ltd Head Office(a.k.a. Miyama factory)
Address
8-17-1 Miyama, Funabashi-City, Chiba Pref. 274-0072 Japan
Information
TEL:+81-47-475-1473
FAX:+81-47-478-6415
URL:www.sarome.co.jp
E-mail:distribution2@sarome.jp
Established
1952
Since
1940 Head Office (a.k.a. Miyama factory)
Capital
50,000,000.- in Japanese Yen
CEO
Soichi Segawa
Officer
Chairman:Takaaki Segawa
Director:Kazuhisa Segawa
Director:Takeshi Matsumoto
Number of
employees
29( Except group company , employees as of September 30, 2012 )
Site area
2,494m²
Business
content
Production and distribution of smoking item and Accessory Provide OEM/ODM production
Access
The nearest airport is Narita international airport.
From Narita airport to Japan head office is approximately 60 minutes by car.
From Narita airport to Tsudanuma JR station is 60 minutes by train.
From Tsudanuma JR station to Japan head office is approximately 15 minutes by bus.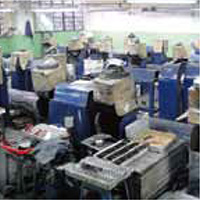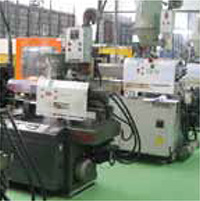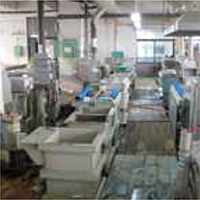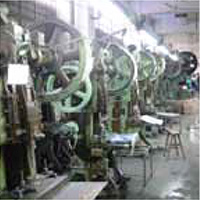 ※SAROME (FUZHOU) SEIKKI CO.,LTD
Organigram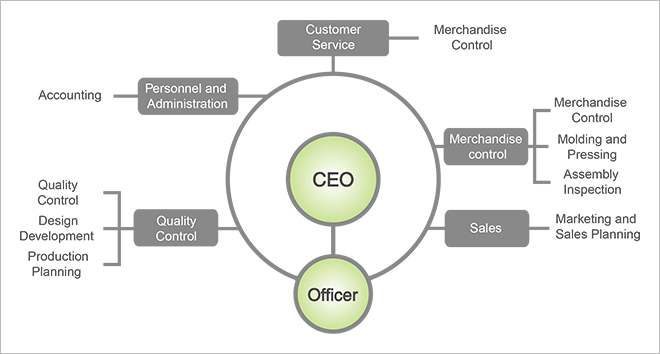 Group company profile (Fuzhou factory)
Corporate name
SAROME (FUZHOU) SEIKKI CO.,LTD
沙乐美(福州)精机有限公司
Address
RUJIANG INDUSTRIALVILLAGE,KUAIAN EXTENDED AREA,FUZHOU
ECONOMICS & TECHNOLOGYDEVELOPMENT ZONE,FUZHOU,FUJIAN,CHINA
福州市经济技术开发区 快安延伸区儒江村工业小区B座
Contact
TEL:(+86)591-83970781
FAX:(+86)591-83976826
Since
1993, A wholly owned subsidiary and under complete management of Sarome Co., Ltd. Japan
General manager
Takeshi Matsumoto
Number of
employees
160(As of July 2012)
Site area
4,500m²
Certification
ISO9001
PSC(LIGHTER)
Main Producing department
Pressing, Molding, Zinc die-casting, Plastic injection, Polishing, Engraving, Coating, Painting, Printing, Assembly
沙乐美(福州)精机有限公司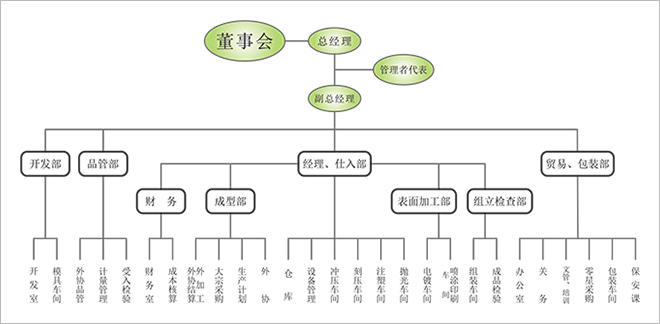 Company profile(PDF:801KB)